First of all, of course, I should explain what stoicism is about… Sometimes I am a bit lazy *eeehm* I mean efficient. So, I'll give you 2 possibilities:
1. You can read my short summary (after video)
oooor
2. You can watch the following video
What is stoicism?
Stoicism is an ancient Greek school of philosophy and was founded at Athens by Zeno. There is a lot that you can read about the history of stoicism and one of the probably most valuable scripts we have is the personal writings of Marcus Aurelius "Meditations". Yes, Marcus Aurelius, the great Roman emperor was also a stoic. In this article, I want to share my thoughts about stoicism and what interests me specifically about stoicism.
Stoicism: The 4 stoic virtues
Wisdom
The chief task in life is simply this: to identify and separate matters so that I can say clearly to myself which are externals not under my control, and which have to do with the choices I actually control. Where then do I look for good and evil? Not to uncontrollable externals, but within myself to the choices that are my own

Epictetus
Temperance
'If you seek tranquillity, do less.' Or (more accurately) do what's essential—what the logos of a social being requires, and in the requisite way. Which brings a double satisfaction: to do less, better. Because most of what we say and do is not essential. If you can eliminate it, you'll have more time, and more tranquillity. Ask yourself at every moment, 'Is this necessary?'

Marcus Aurelius
Courage
Don't you know life is like a military campaign? One must serve on watch, another in reconnaissance, another on the front line. . . . So it is for us—each person's life is a kind of battle, and a long and varied one too. You must keep watch like a soldier and do everything commanded. . . . You have been stationed in a key post, not some lowly place, and not for a short time but for life.

Epictetus
Justice
And a commitment to justice in your own acts. Which means: thought and action resulting in the common good. What you were born to do.

Marcus Aurelius
Now that you know a little bit about stoicism, here is my take on it:
The most interesting thought to me about stoicism is, that there are things that you can control and things you can't. For example, you can't control what happens around you, maybe you can influence it, but not control it. What you CAN control is how you react to things happening around you.
Actually to me this way of thinking also relates to ownership. There the focus is on things YOU can control and stoicism is about things you CAN control. See the difference but also the relation?
Reacting to your circumstances
I actually noticed about myself how I reacted to many things in a negative way from my perspective and how much of your mind it consumes. I didn't like that. So I thought about how I react to certain things and how irrational and unnecessary it is. That helped me to notice these situations more and I was able to change the way I react in certain situations. For example, I don't like it to get angry and then stay angry maybe even for an entire day. Most of the time if you think objectively about it we get angry for stupid things. I think it's a waste of time to be angry, nobody gets anything from it.
If you think about your mind as a resource: Do you want to waste that resource for feeling bad? I don't.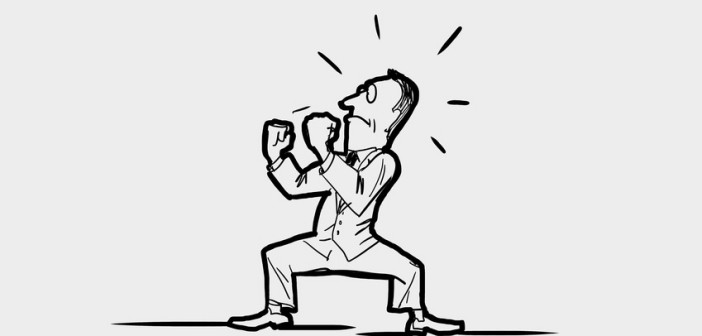 Objective perspective
So one thought that I like a lot about stoicism is to focus on the things that we can change. Another way of thinking that helps me a lot is to sometimes see yourself from a third person and not subjectively. Like when something happens and it makes you feel bad, try to see yourself from the outside. Is your reaction valid or is it irrational? This is something I am used to doing and may be hard to do at the start, but it pays off.
These are the thoughts that I really like about stoicism. One thing that I don't fully agree with now is to not have intense reactions at all. To me being passionate is important ad being passionate will also bring intense reactions. I don't want to lose that part of me. If something is important to me I want to have a certain reaction, I want people to see that I am passionate about something. Everyone has certain values as a person, even if you may not consciously know them you also have values. And I don't want to give up those values and I will react to them passionately.
In the end, stoicism made my way of thinking even clearer to me and has made me a lot calmer. I generally believe that every kind of knowledge and philosophy you need first to understand, but then adapt it to yourself. You don't have to do everything how it is written out for you… you gotta find your own way.
Let me know your thoughts in the comments! Did you hear about stoicism before?