Let's get right to the answer: is Wealthy Affiliate real or a scam? Well, what is a scam? I have been a WA member for 5+ years now so I guess it's not a scam. But of course, you want some more details, so here is my honest Wealthy Affiliate Review.
In this article, I'll explain to you what you will get when joining Wealthy Affiliate and what you won't get. Then you can decide for yourself if it is a scam or not.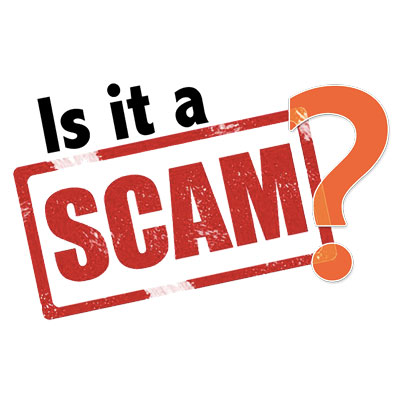 What is Wealthy Affiliate in a nutshell?
Usually why people join Wealthy Affiliate is for the great course about affiliate marketing that they have. It's a step-by-step course on how to build your own website around a passion and how to monetize it with affiliate marketing. That's why people join. Then there are lots of other things like website hosting, a lot of other training material, the community, keywords research tool and so on. I will go into each one of these aspects in detail.
Short sidetrack: do you know this YouTube channel? If not I highly recommend it. They have great videos about a lot of complex things explained in a very cool way. They also made me realize that I am an optimistic nihilist 😀
Why I joined Wealthy Affiliate
About 6 years ago I was looking for a way to build a business on the side while having a full-time job. Of course, Google is the place where I started doing some research and I stumbled upon things like trading, freelancing, selling stuff online… you name it. I fell also personally into some scams because I didn't know better.
If something sounds too good to be true, IT IS! Please don't believe in those "get rich quick" schemes. I am sorry to be the one to tell you, but if you want to build a business it's gonna take time and a lot of mistakes. There is no shortcut… there truly isn't. You have to put in the effort and time!
Of course I also looked for "easy" ways at that time and I also lost some money by investing into scams. But then I started doing more research on things before I bought them and I started also shifting my perspective.
I have to say when growing up, I just saw what not having enough money can do to people… and so the first goal was that: to have more than enough money. But through the years passion become more and more important to me. Now I am not writing this article for money, but because I am passionate about this topic 🙂
Sooo, I subscribed to a lot of email lists about 5 years ago about different online marketing topics. But I still didn't really know how to start and what to do until I joined this one email list. It was like a 10-day-challenge, where every day you got a task on how to build your own online business. And guess what? Yeah, this guy also promoted Wealthy Affiliate.
Of course, I also was skeptical in the beginning. But what stood out to me was, that there are no fake promises and it's really focused on the work you have to put in. Wealthy Affiliate is also free to join and no credit card needed until you decide to upgrade. So, I joined and never left since (not entirely true, I was on and off in those 5 years).
There would be much more to tell about the past, but now let's get to the content of the platform.
Inside Wealthy Affiliate
Now in this section of the article, I am going to try to give you an insight into what the platform looks like from the inside.
Affiliate Marketing Courses
This is one of the main reasons people join Wealthy Affiliate, they want to learn more about affiliate marketing and become an affiliate marketer. The platform has 2 great and long courses about how to build your own website around your passion and how to monetize it through affiliate marketing (Online Entrepreneur Certification).
Then the second course "Affiliate Bootcamp" is about how to create a website to promote Wealthy Affiliate itself.
There are then also loads of other courses created by the community and the founders of Wealthy Affiliate themselves. There is no topic you can't find a course about.
Already just all this knowledge is worth joining. In the free version you will be able to go through the first part of the first course. Do it, you won't regret it.
WordPress Website Hosting
This is one of the reasons people stay. When you upgrade to premium you can host unlimited WordPress websites either on a free domain or a domain name you buy. This is a great value if you will build an online business with multiple websites!!! And it's really really really easy to create a website, just with 2 clicks and it's basically done. This feature is great, even greater for people that are not that tech-savy.
Wealthy Affiliate Life Events (Webinars)
Have to say I think I only took part in a few Webinars in the beginning, but this is truly a great value. As you can see from the screenshot loads of interesting topics not just about building a blog.
Keyword Research Tool – Jaaxy
Even a keyword tool is included! I actually use this tool a lot as I mentioned already in a few other articles like How to get ranked #1 on Google.
Affiliate Programs Section
This is a section that was added in the past years and it's great! Basically, you can find affiliate programs in your niche and the community leaves reviews of those programs which helps a lot when choosing the right affiliate program for you.
Affiliate Program
If you are convinced of this platform like I am, you might also be interested in promoting it yourself. The premium membership costs $49 a month and you basically get nearly 50% of that recurring membership. Very generous cut.
The Community
The community on Wealthy Affiliate is great. Everybody has a similar goal, everybody helps each others and shares their experiences. A great place to learn!
Join as Starter Member
You can join Wealthy Affiliate for free as a starter member. Of course, you won't have full access to the platform. But it is a way to sniff around, start the course, and forming an opinion yourself if it's worth spending money for the platform or not.
The Founders: Kyle and Carson
Kyle and Carson are the founders of Wealthy Affiliate.
They started creating this amazing platform together… today, of course, the team got bigger. One thing that is important to mention: Kyle is there nearly every day for the community. I very often wrote even with him personally and I think that's amazing that a person that is probably making millions with the platform is still taking time to write with an individual member.
And yes, I did found my own company in the meantime – beSIRIOus 🙂
So, is Wealthy Affiliate a scam or legit?
To me, it was and still is very legit and I learned a lot and I still use the platform because of all the reasons above. If you are interested in how to make an online business about your own passion, I highly recommend you at least go through the free course. See you there 🙂